BILTONG and JERKY, a side by side view
When we introduce our products here in Hong Kong, the first reference point is always, "like Beef Jerky". BILTONG is "like" beef Jerky, but NOT beef Jerky.
Similarity:
Both Biltong and Jerky are dried meat products and that is where the similarity ends.
Differences:
Cut
Jerky – mostly use lean cuts of meat
Biltong – more versatile in the choice of cut that can be used, form lean to fatty, which can give it a wide range of flavours and textures.
Thickness
Jerky – normally cut in thin slices that is then spiced and marinated and
Biltong – is cut into slabs that can be about 20mm.
Drying
Jerky - dried at a temperature of about 70 degree Celsius for about 12 hours
Biltong - dried at close to room temperature for anything between 5-14 days, depending on how moist or dry you prefer your biltong to be. This is great when someone prefers their biltong, "wet", "moist" or "dry".
Spice/Marinade
Jerky – relies a lot on the marinade and spices to create the flavour and taste.
Biltong – only a quick vinegar dip and minimal spicing is used to make traditional biltong, which ensures that all the tastes and flavours are that of the meat cut that is used.
When dried
Jerky – can be enjoyed as is
Biltong – when buying a slab, the biltong can be sliced into any thickness, depending on your preference.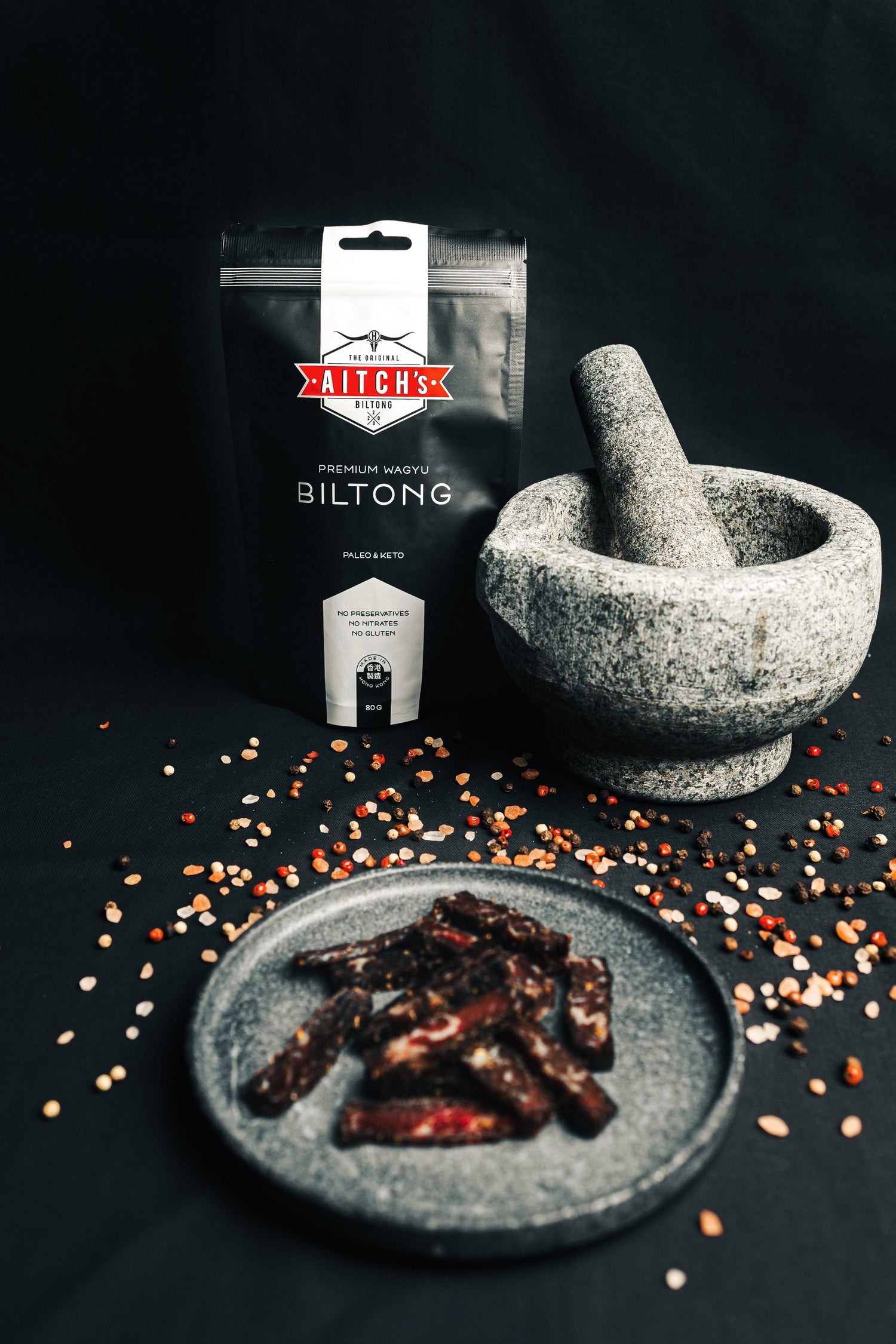 TEXT LINE #1
Text line #2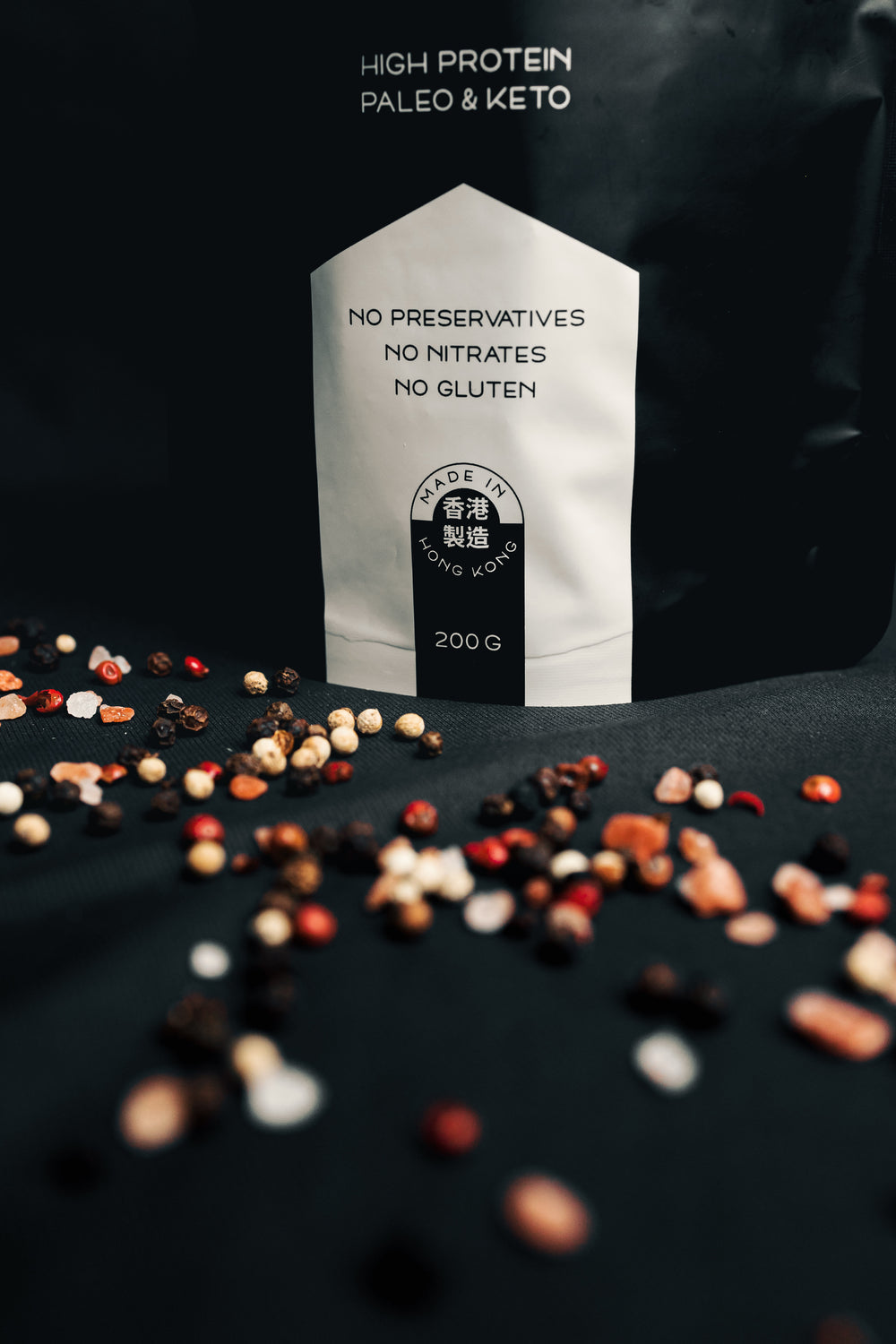 TEXT LINE #1
Text line #2
TEXT LINE #1
Text line #2