BORN IN HONG KONG
Handcrafted
In 2020 when traveling came to a complete standstill, a massive void was left in every Biltong lover's heart. It was during this time that we, H.P. & Bessa Odendaal, founders of Aitch's Biltong, saw an opportunity.
It started in our house, making Biltong for our Hong Kong family and friends. Demand grew quickly, and we took on Keith Lam, a fourth-generation Hong Kong family business owner, who helped us navigate the local market and bring diversity to our team.
Now we have set up a fully operational processing facility/food factory, the first of it's kind in Hong Kong, and we see the sky as our only limit.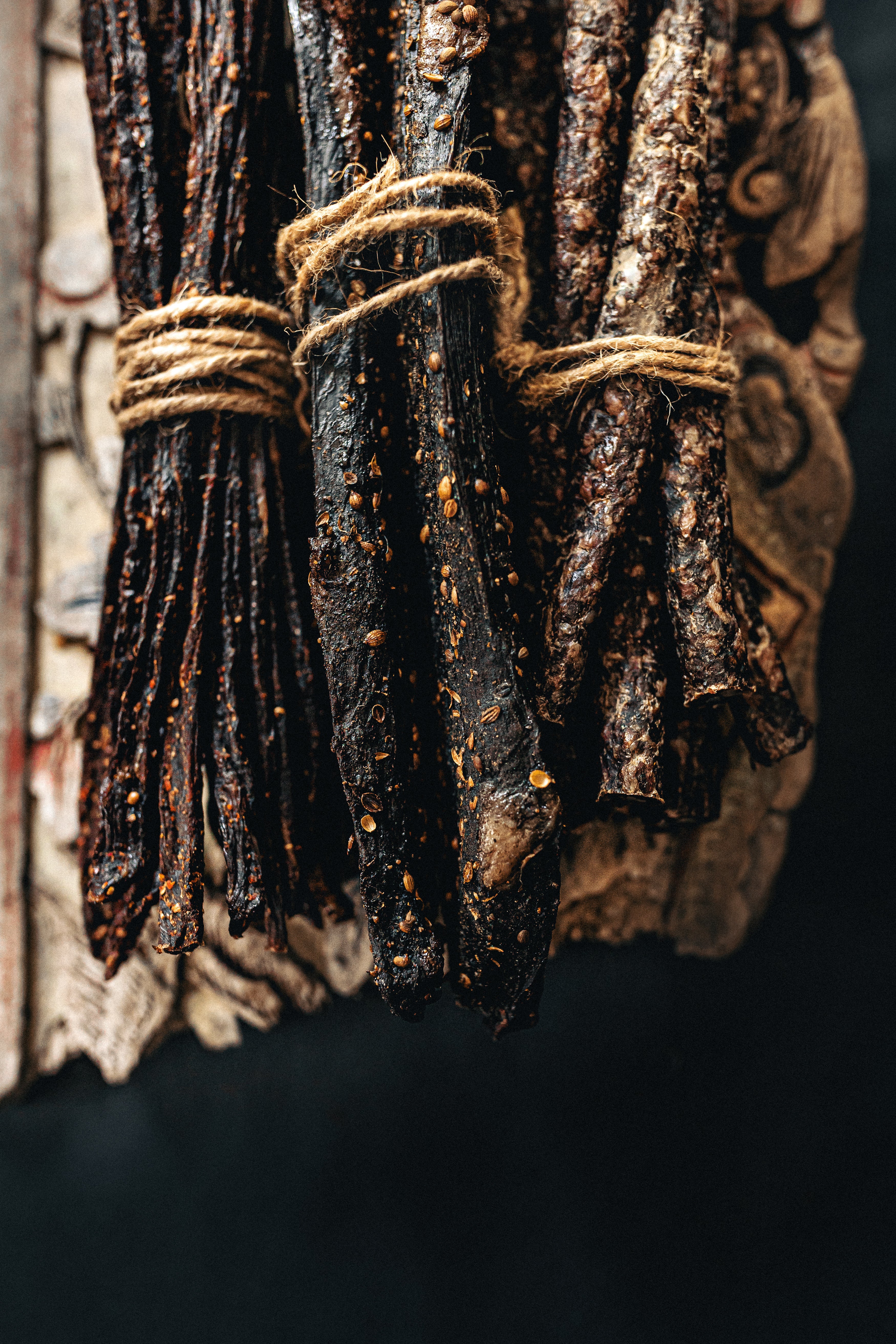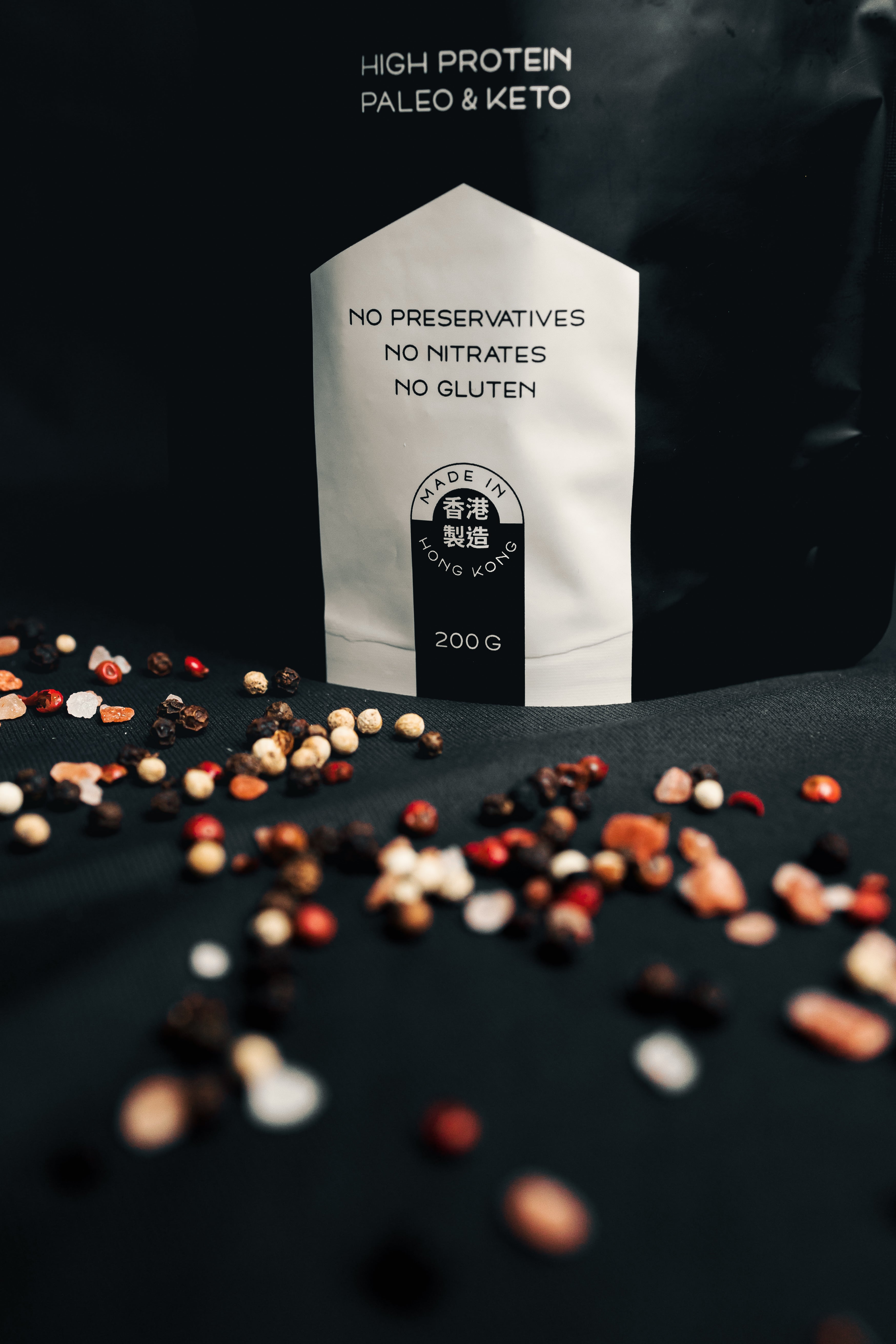 MISSION
Our Commitment
- At AITCH's we use only the highest quality beef to make all of our beef snacks.
- All of our snacks made in-house are high in protein, and keto and paleo friendly.
- All of our snacks are made in our state of the art facility, free from allergens. No tree nuts, peanuts & soy, gluten, dairy, fish and/or shell fish.
- We use NO preservatives, MSG and/or nitrates.
- Made IN Hong Kong, FOR Hong Kong.
- Freshness GUARANTEED
AT AITCH's
We Aim
To constantly evolve and to keep up with demand, by listening to our customers and to always know what they want.
We love hearing from you, let us know what your thoughts!