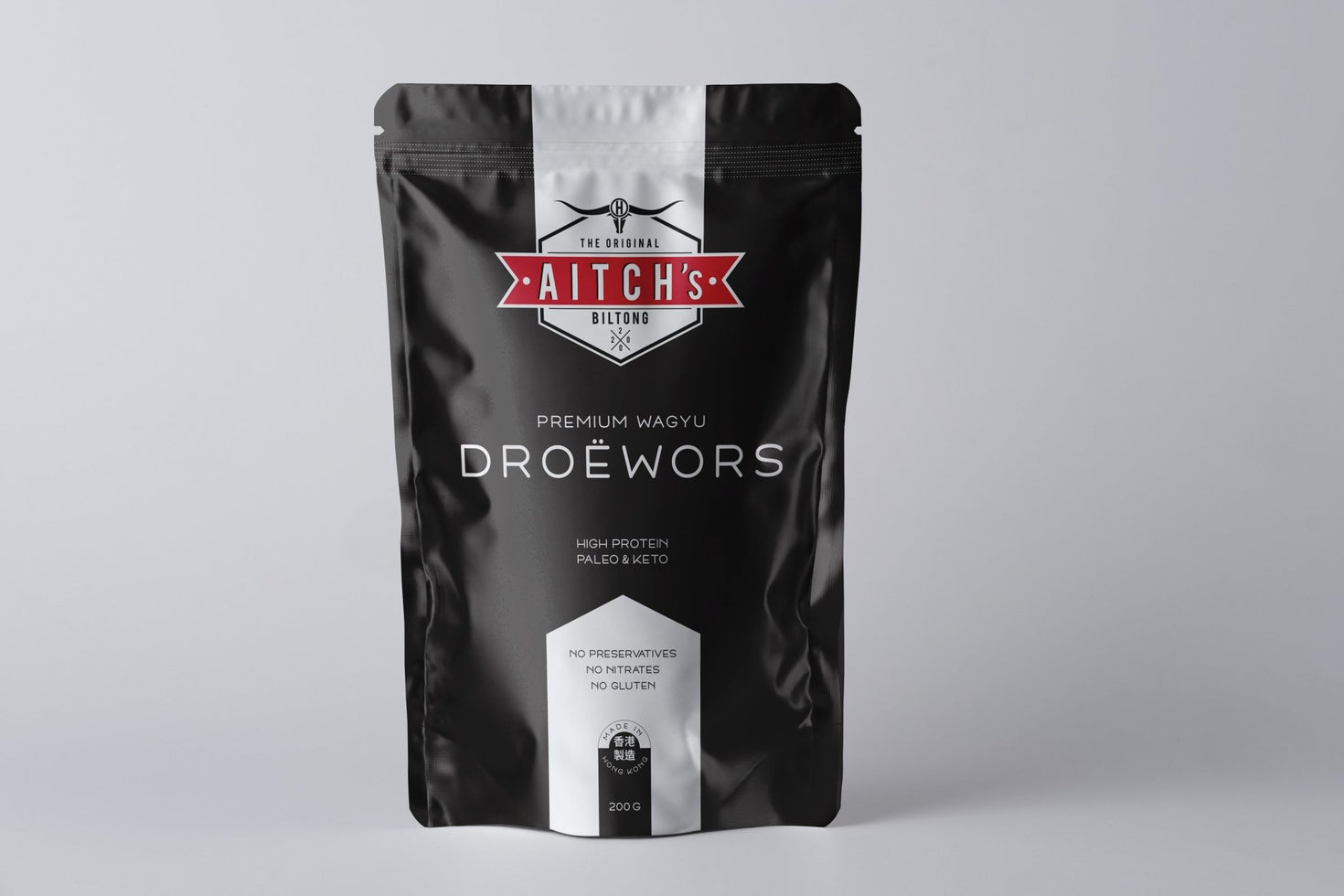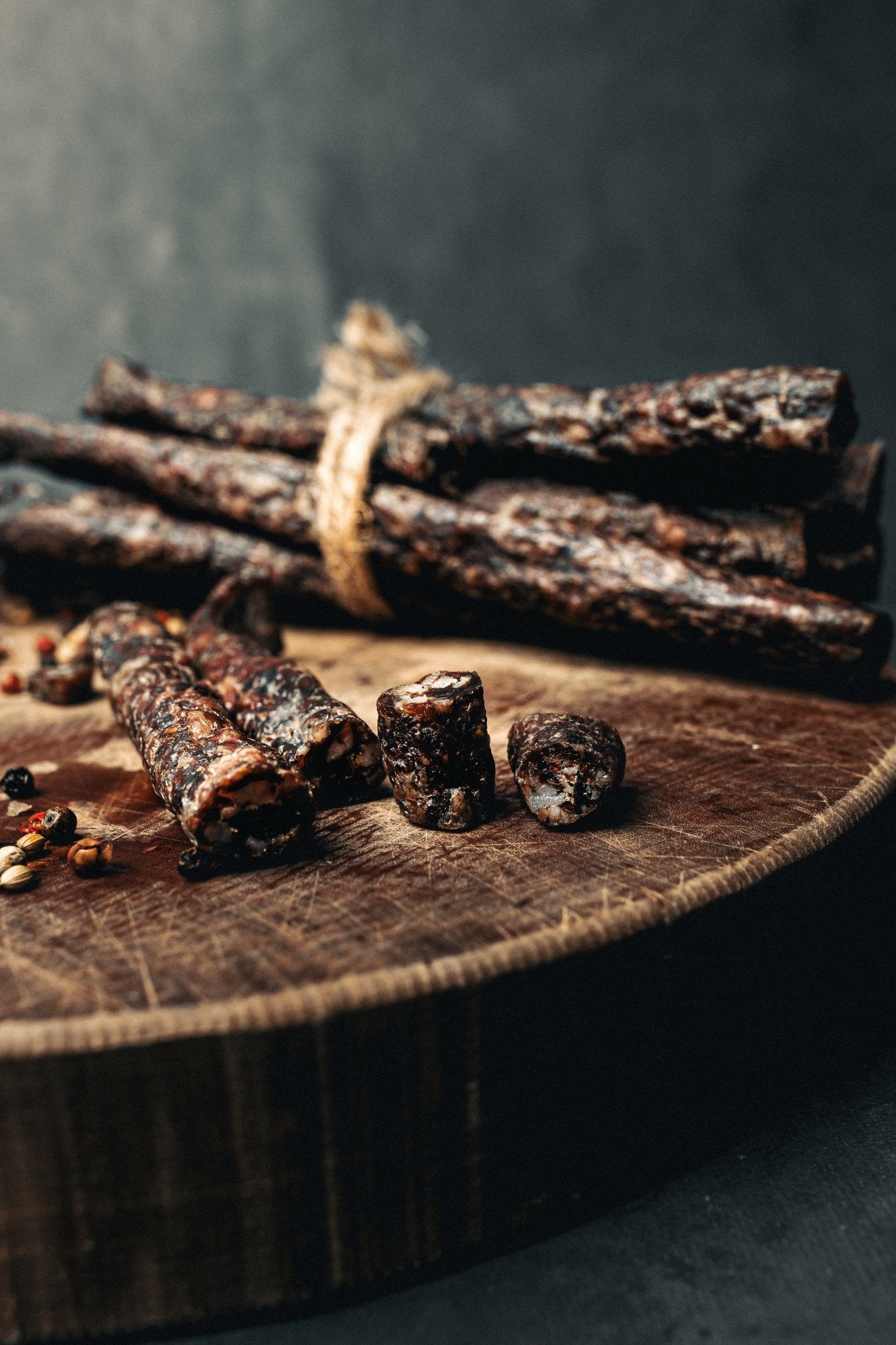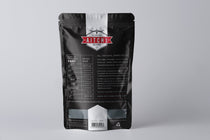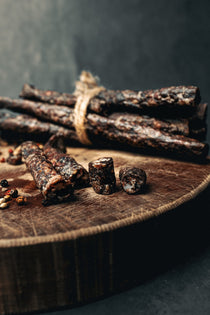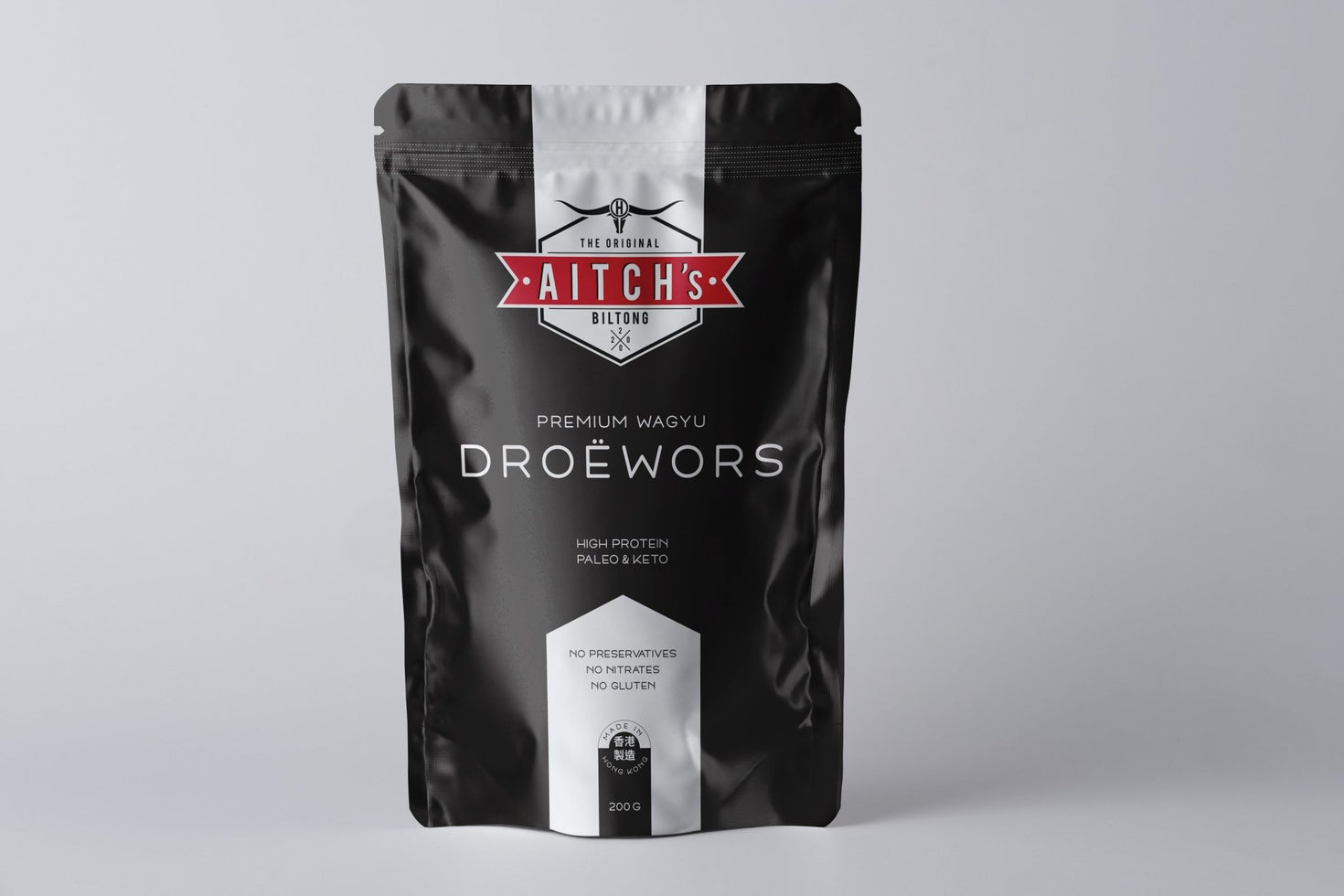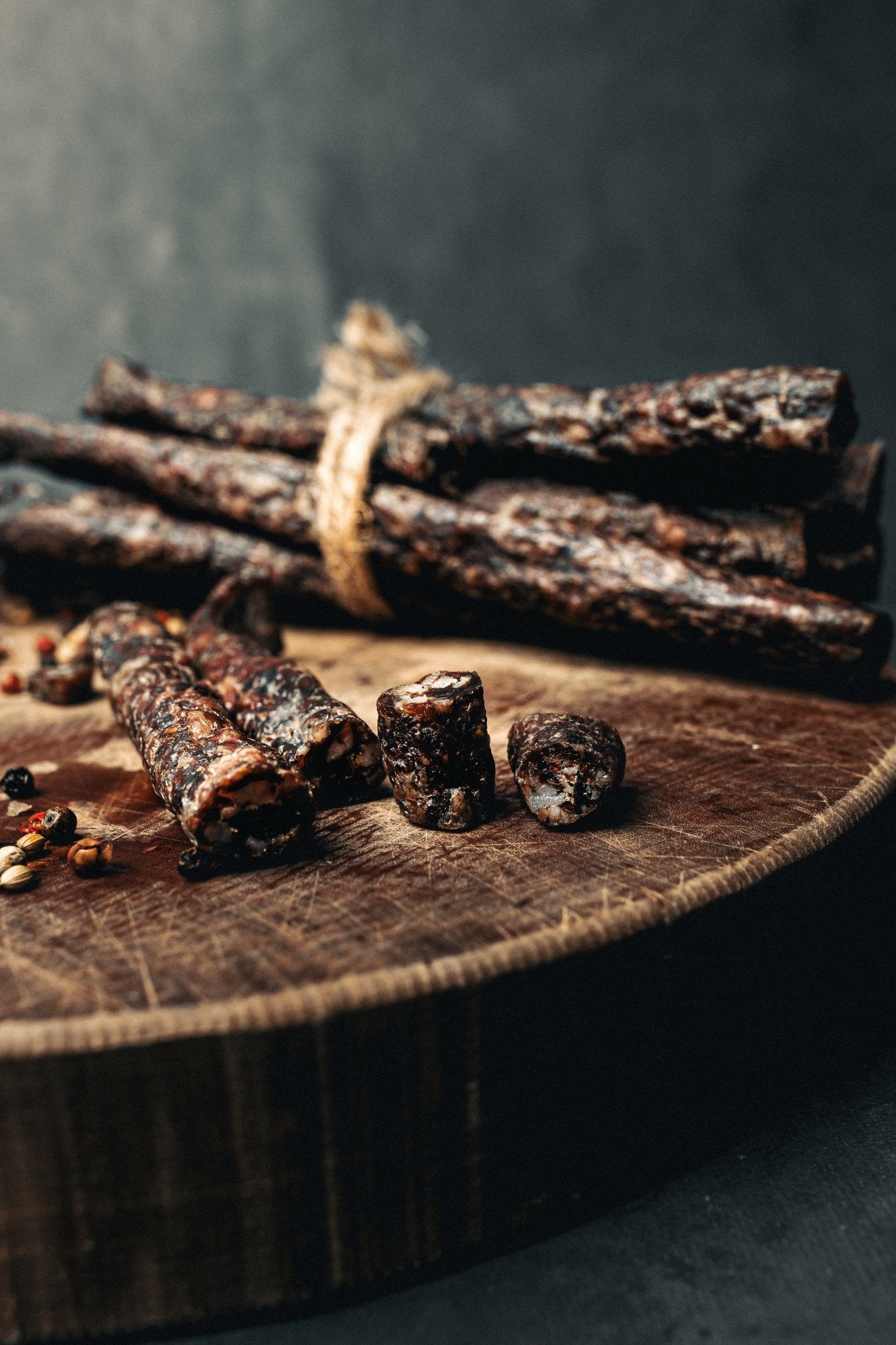 PRODUCT INFORMATION
STORAGE INSTRUCTIONS
PRODUCT INFORMATION
DROËWORS, directly translated from Afrikaans means "dry sausage", but like every South African knows there is nothing dry about this delicious phenomenon.
At Aitch's we use Premium Wagyu beef cuts, seasoned with our all-natural spice blend. A flavour that will make a second bite irresistible.
INGREDIENTS:
Wagyu Beef, Coriander, Cloves, Nutmeg, Thyme, Salt, Pepper, Apple Cider Vinegar, Brandy, Worcestershire Sauce
Free from allergens.
STORAGE INSTRUCTIONS
A few notes on storing your product
Hong Kong is incredibly humid, which puts your Biltong, Chili Bites and/or Droëwors at risk of spoiling if not properly stored.
Before opening
If unopened, it can last for up to 2 months if stored in a cool, dry place. No refrigeration is necessary.
At Aitch's, we use oxygen absorbers
within our packaging (the little white square bag), to ensure that our
Biltong, Chilli Bites and Droëwors stay fresh for longer before opening.
After opening
Due to the Hong Kong humidity, there is an increased chance of
spoiling if left out and not stored appropriately. We recommend that,
once opened, your product should be kept in the fridge and consumed
within 5 days.
Should you have any queries, kindly let us know at info@aitchsbiltong.com.
Best in Hong Kong!
The droewors from Aitch is the most flavorful in HK and at a great price too. Enjoyed every bite.
Best Sausages in Hong Kong
We go through a lot of meat in our house, including a lot of grilling on both a gas grill and a ceramic. These sausages are without any doubt the best we have had from any povider in HK. Thick, the right balance of fat and lean meat inside and superb flavor. Texture of the filling and the snap of the casing was excellent. Everyone came back for more and more. Truly special.
Delicious
Moist, tasty, not too fatty and not too salty. Perfect!
RELATED PRODUCTS