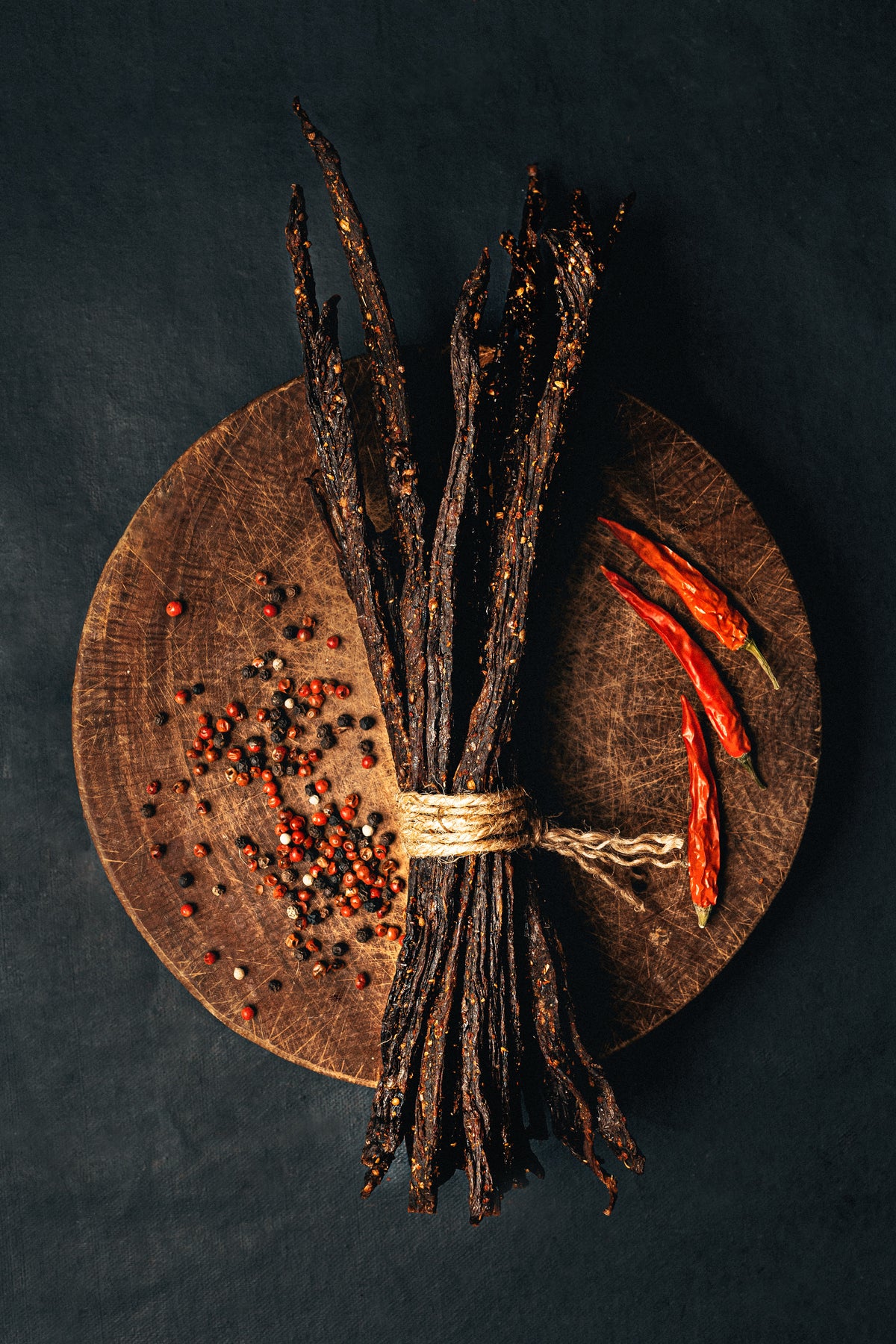 BORN IN HONG KONG
Handcrafted
In 2020 when traveling came to a complete standstill, a massive void was left in every Biltong lover's heart. This is where it started, in our house, with coriander seeds everywhere.
Today we've set up a fully operational processing facility/food factory, the first of it's kind in Hong Kong, and we see the sky as our only limit.
FRESHNESS OUR GUARANTEE
Keto & Paleo Friendly
With traditionally South African Biltong as our inspiration, and premium Grass Fed beef as our starting point, we aim to create only the highest quality meat snacks.
Our products are free from any preservatives, MSG and/or nitrates. We know exactly what goes in every bite. .