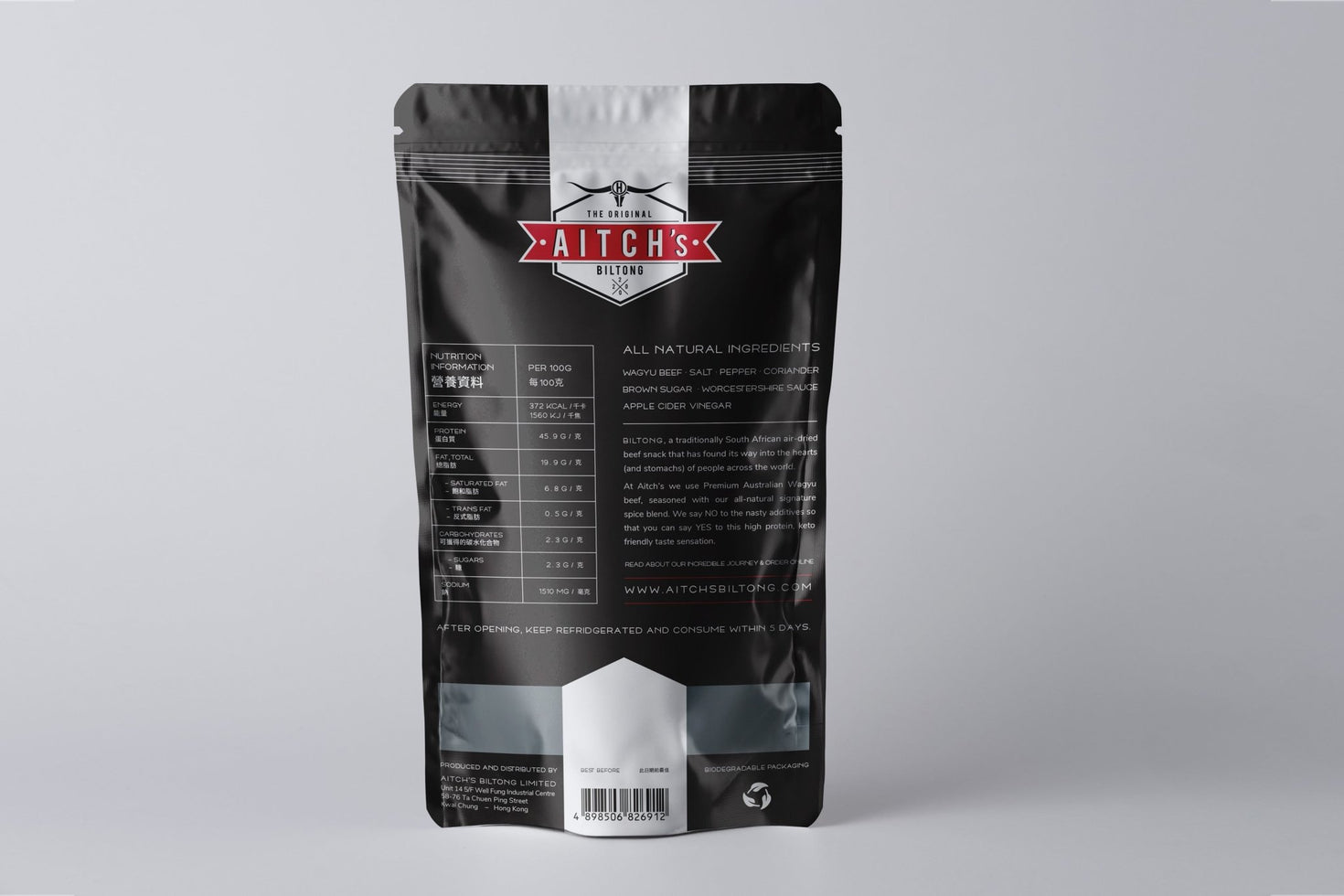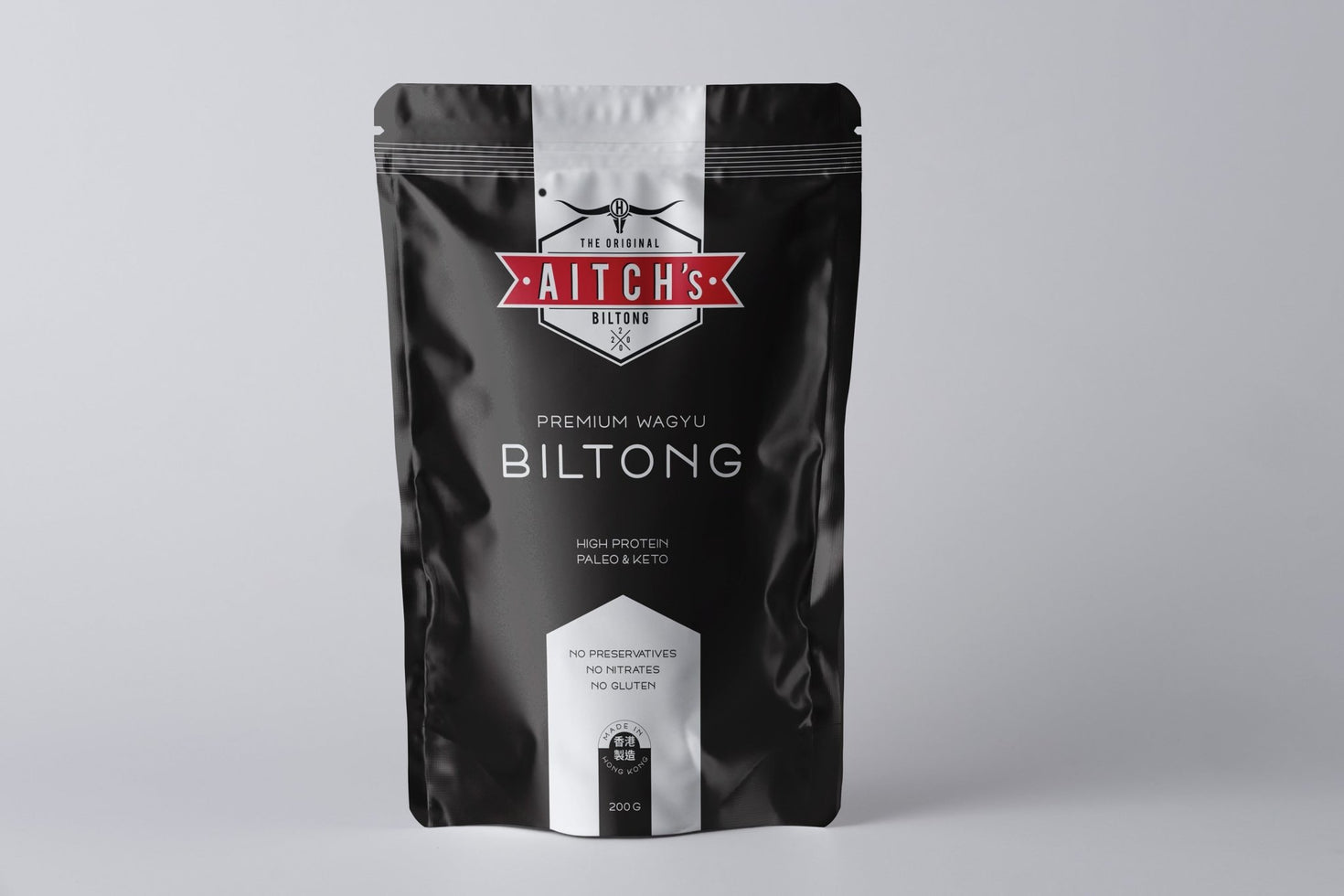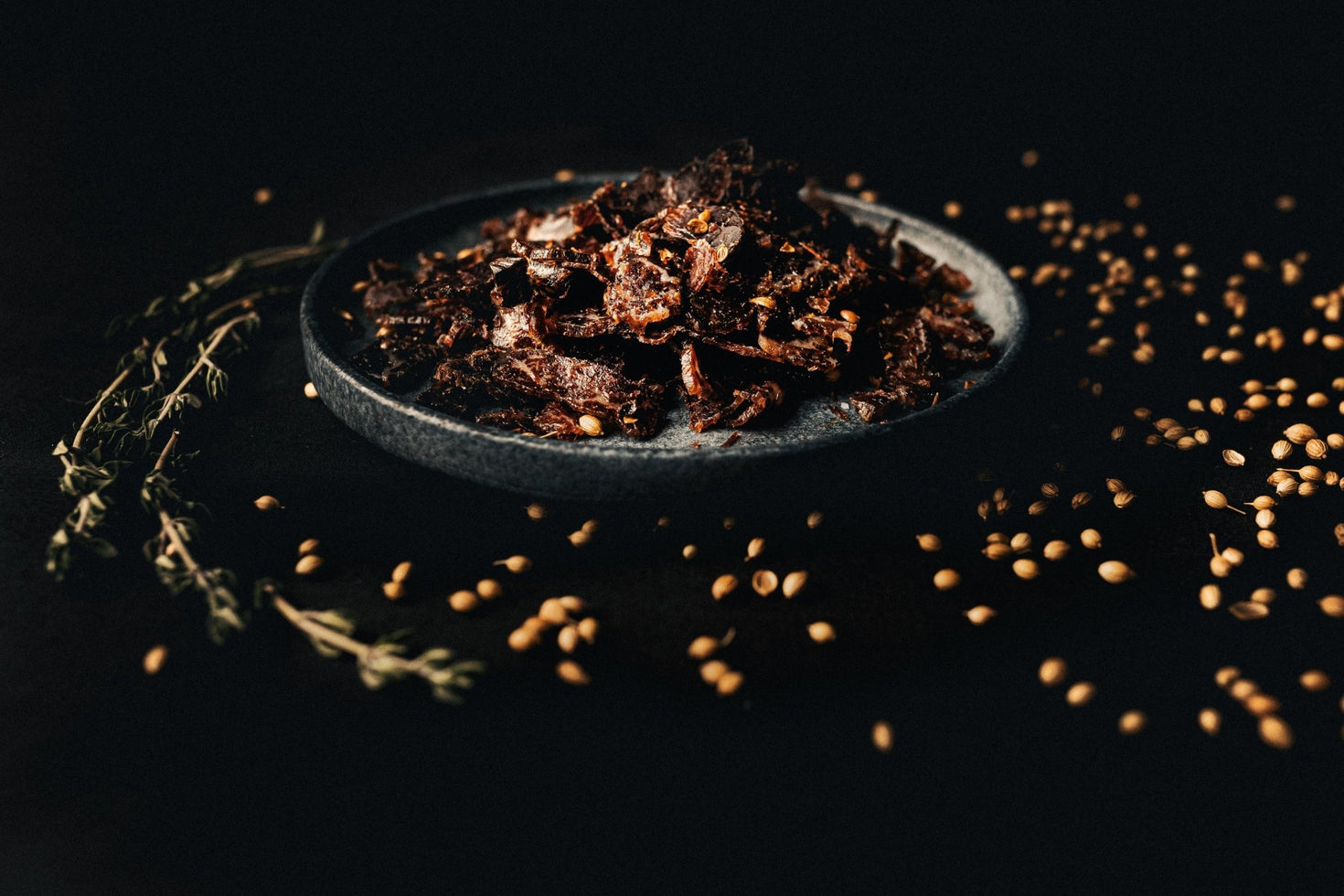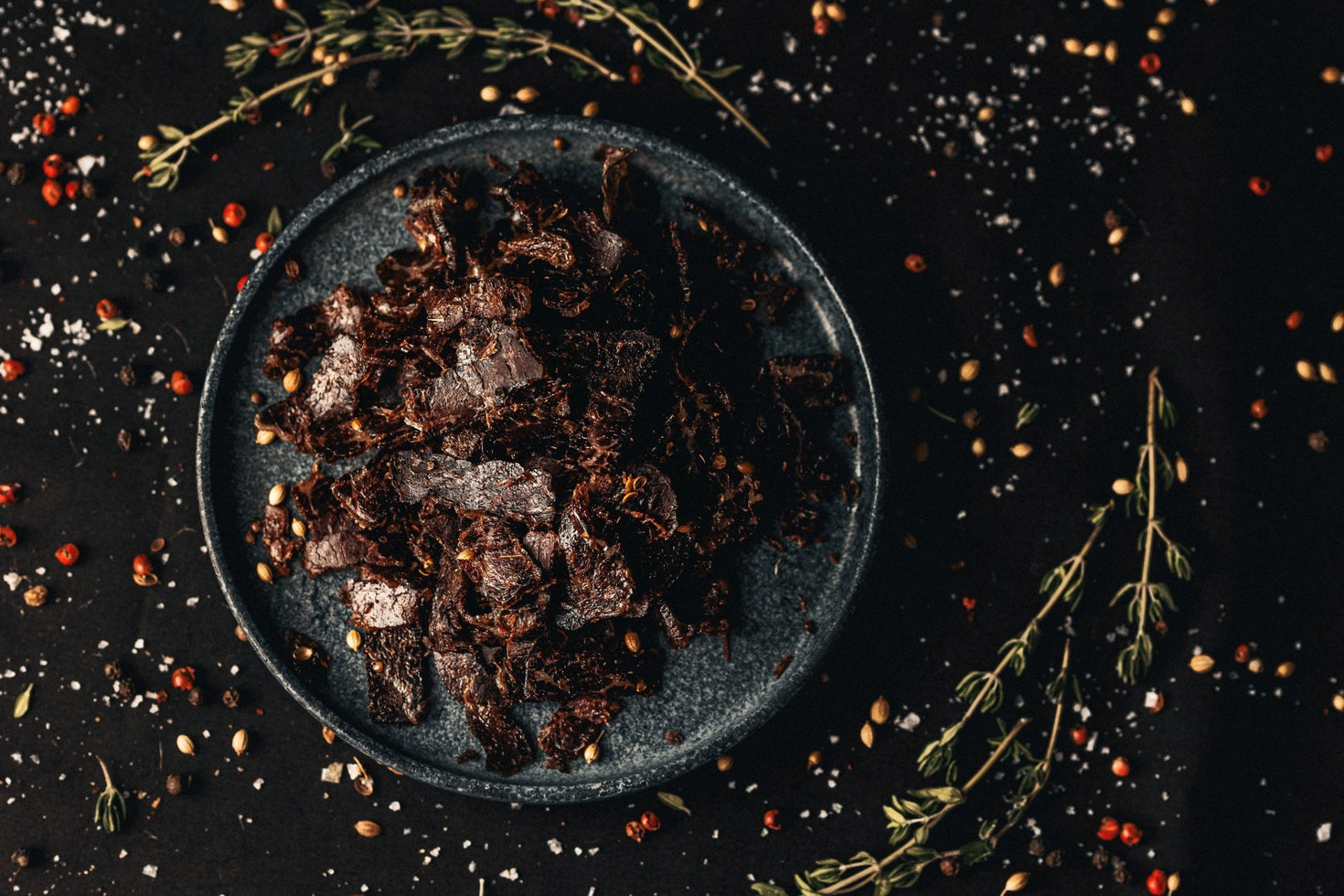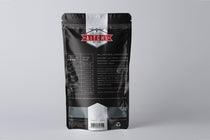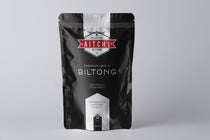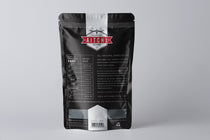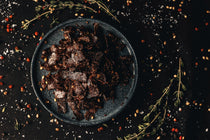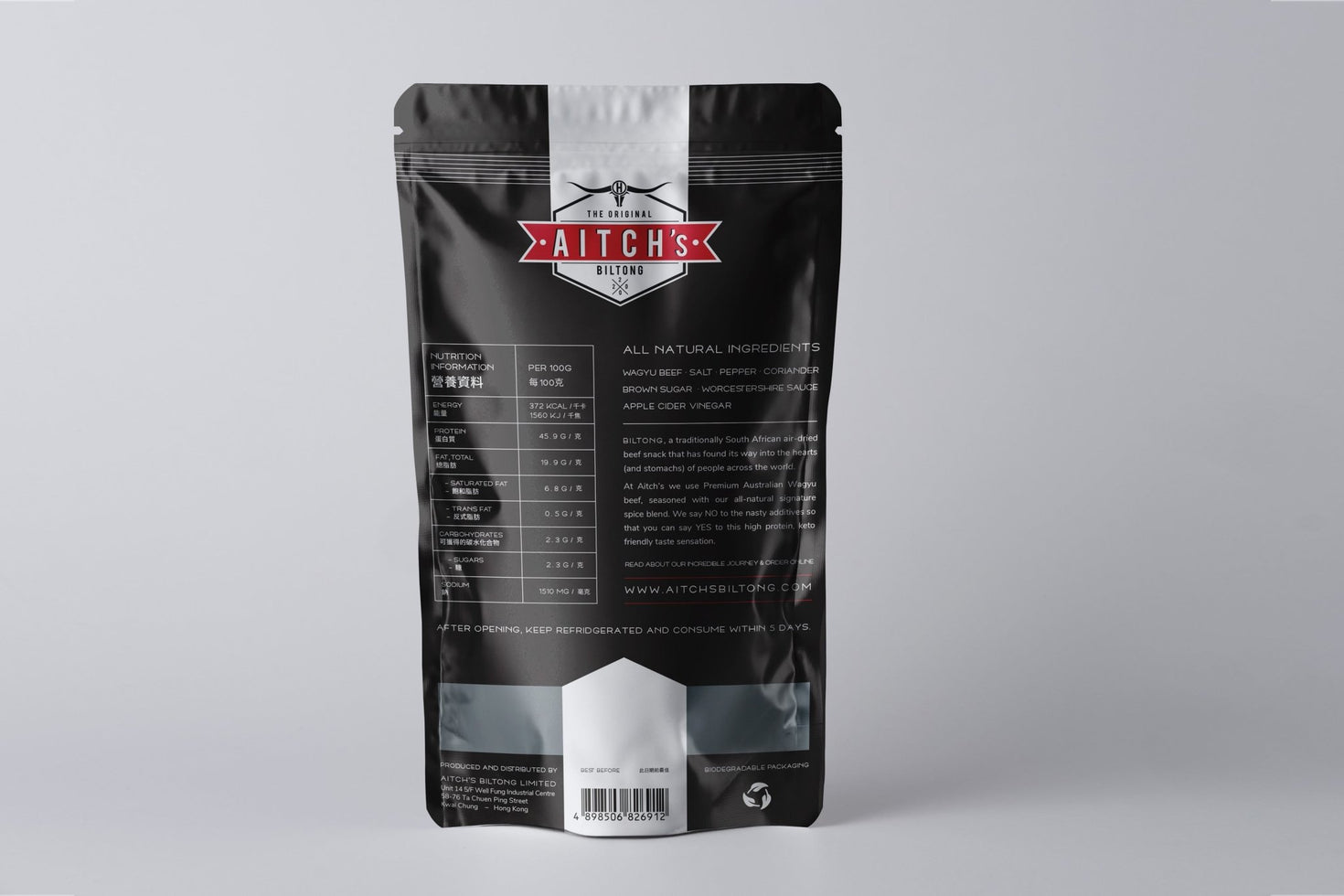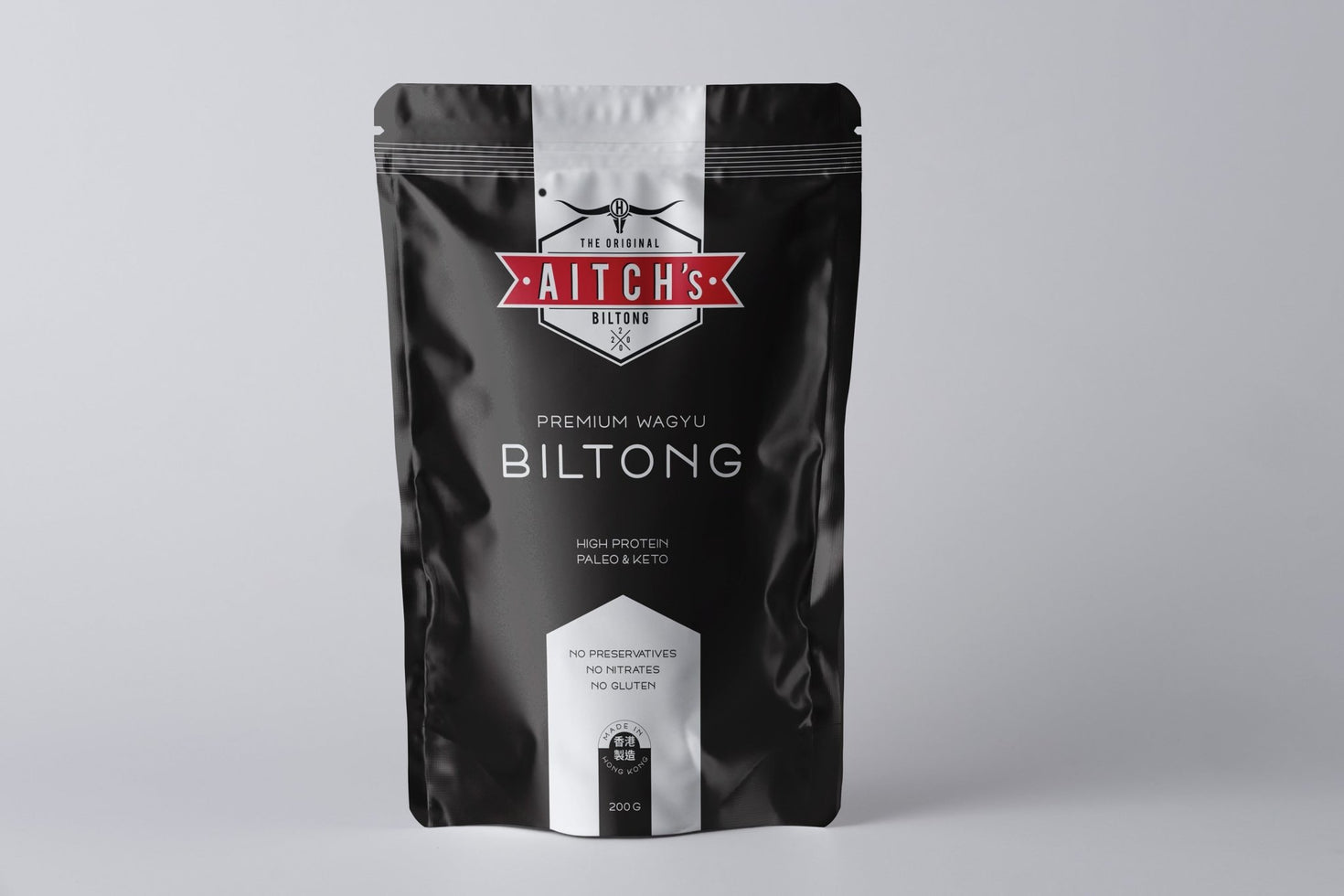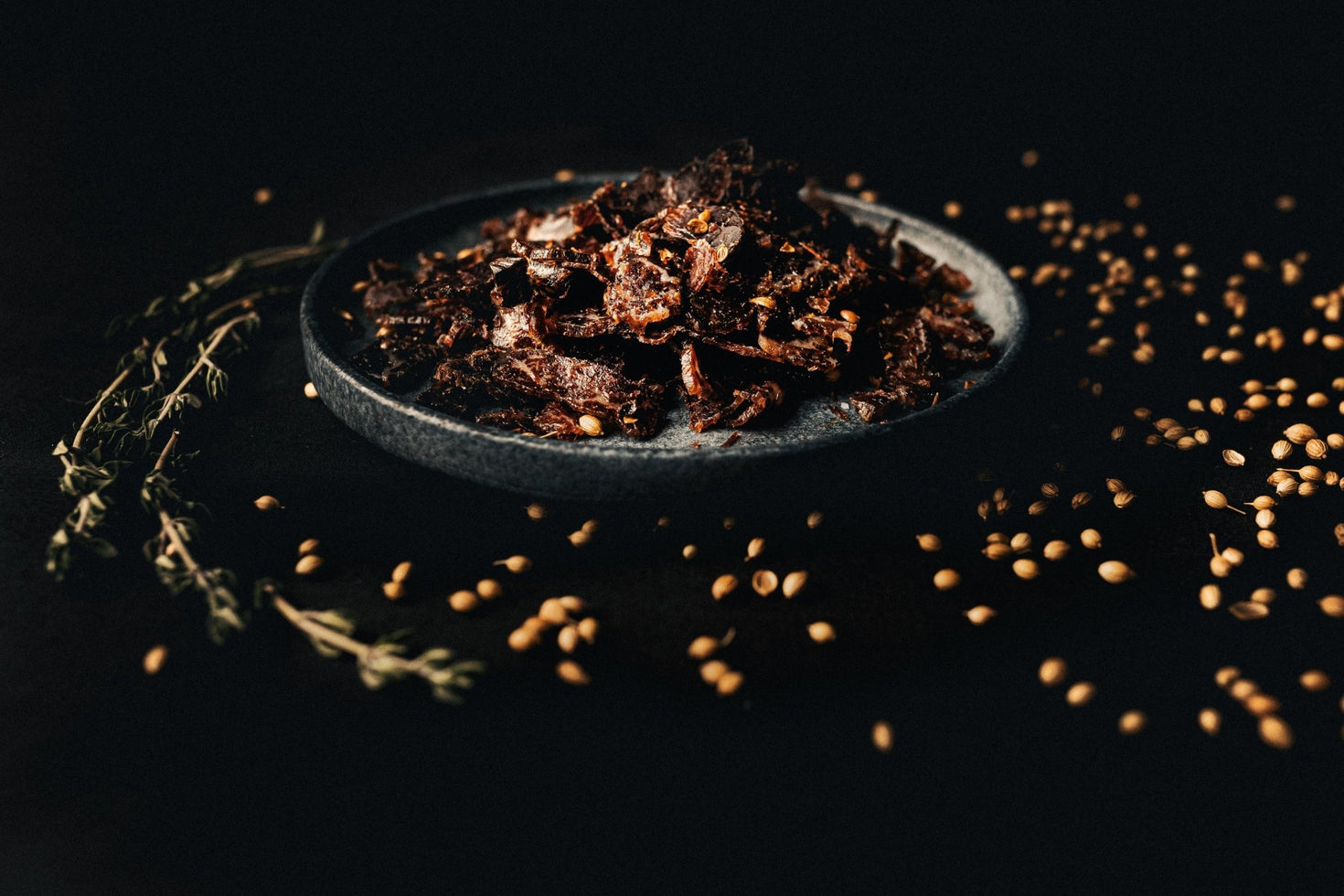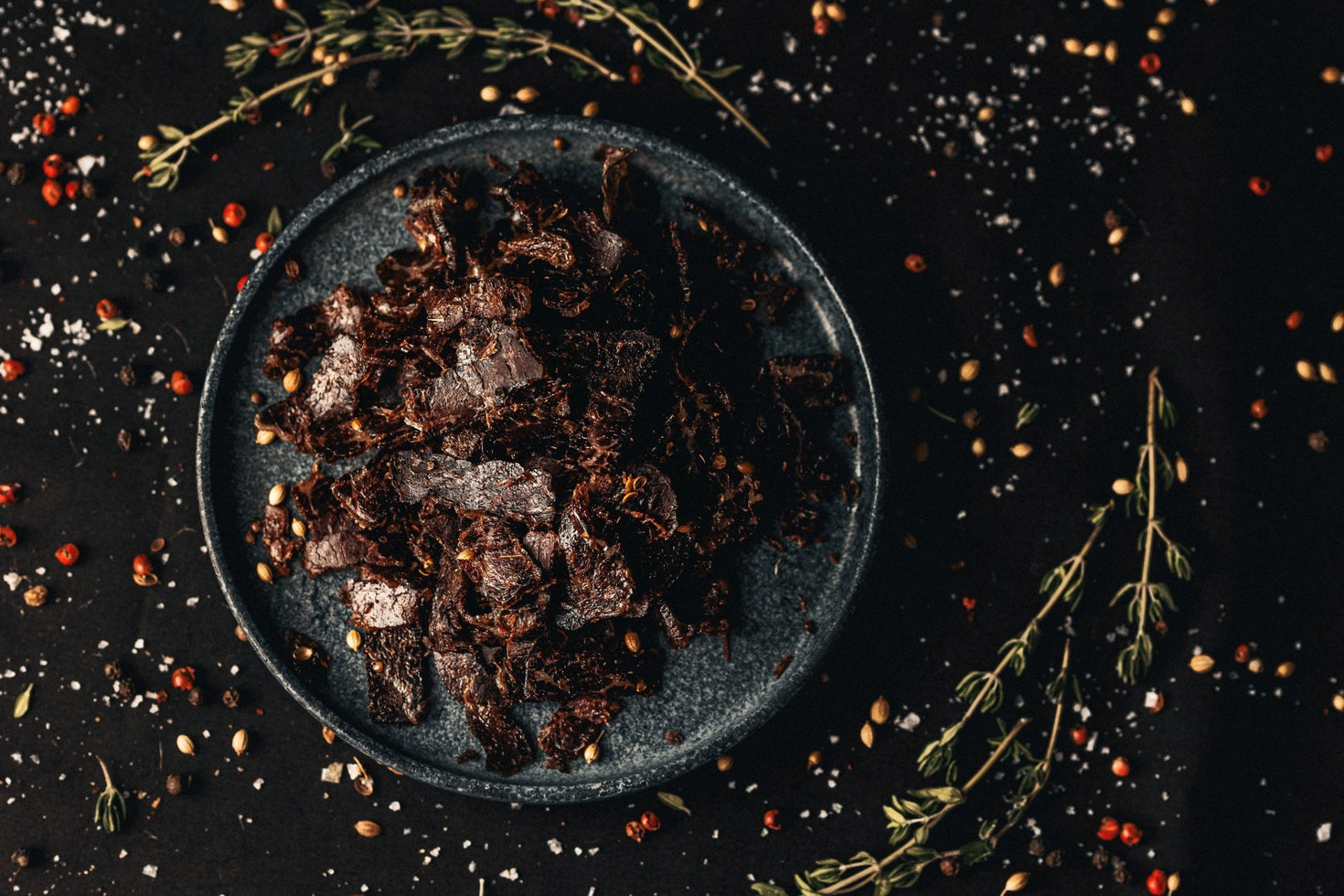 PRODUCT INFORMATION
STORAGE INSTRUCTIONS
PRODUCT INFORMATION
BILTONG is a traditionally South African air-cured beef snack.
At Aitch's we use Premium Australian Wagyu beef, seasoned with our all-natural signature spice to create a high protein, keto friendly taste sensation.
Here our Wagyu Biltong is sliced against the grain into delicate slithers, easy to serve and or enjoy in a platter, a salad or just from the bag.
INGREDIENTS:
Wagyu Beef, Coriander, Salt, Pepper, Sugar, Apple Cider Vinegar, Worcestershire Sauce
Free from allergens.
STORAGE INSTRUCTIONS
A few notes on storing your product
Hong Kong is incredibly humid, which puts your Biltong, Chili Bites and/or Droëwors at risk of spoiling if not properly stored.
Before opening
If unopened, it can last for up to 2 months if stored in a cool, dry place. No refrigeration is necessary.
At Aitch's, we use oxygen absorbers
within our packaging (the little white square bag), to ensure that our
Biltong, Chilli Bites and Droëwors stay fresh for longer before opening.
After opening
Due to the Hong Kong humidity, there is an increased chance of
spoiling if left out and not stored appropriately. We recommend that,
once opened, your product should be kept in the fridge and consumed
within 5 days.
Should you have any queries, kindly let us know at info@aitchsbiltong.com.
Amazing taste
Wish you had non-Wagyu Szechuan flavor though!
Fantastic!
Great flavor and fantastic service!
RELATED PRODUCTS